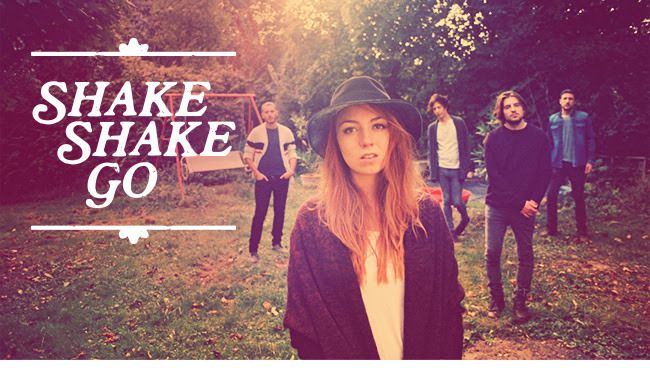 Shake Shake Go will play at the MaMA Festival in Paris the 14th of October. At this occasion, I had the opportunity to interview (by email) of the singer Poppy.
I already posted the French version of the interview but since the original interview is in English I though it could be a good idea to post both versions :
ElectricGirl : Which is your first musical memory (CD, gig, song, etc)?
Poppy : My dad singing along to all his CD's in his milk van (Bruce Springsteen, The Who, The Beatles, Elvis Presley...) trying to give my brother and sister and I a 'musical education' on the way home from school.
EG : How did you start playing music? Do you have family in music or arts?
P : When I was a kid I was lucky enough that my parents took me to lots of different after school activities to try out new things, And one of those things was doing pantomimes at a local theatre which I loved and I think that's what got me into being on stage and singing. For the other guys, Kilian's dad is a musician so he's always grown up with music, and for Marc, Toby and Virgile, they've always been in different bands growing up, Its just a part of who they are.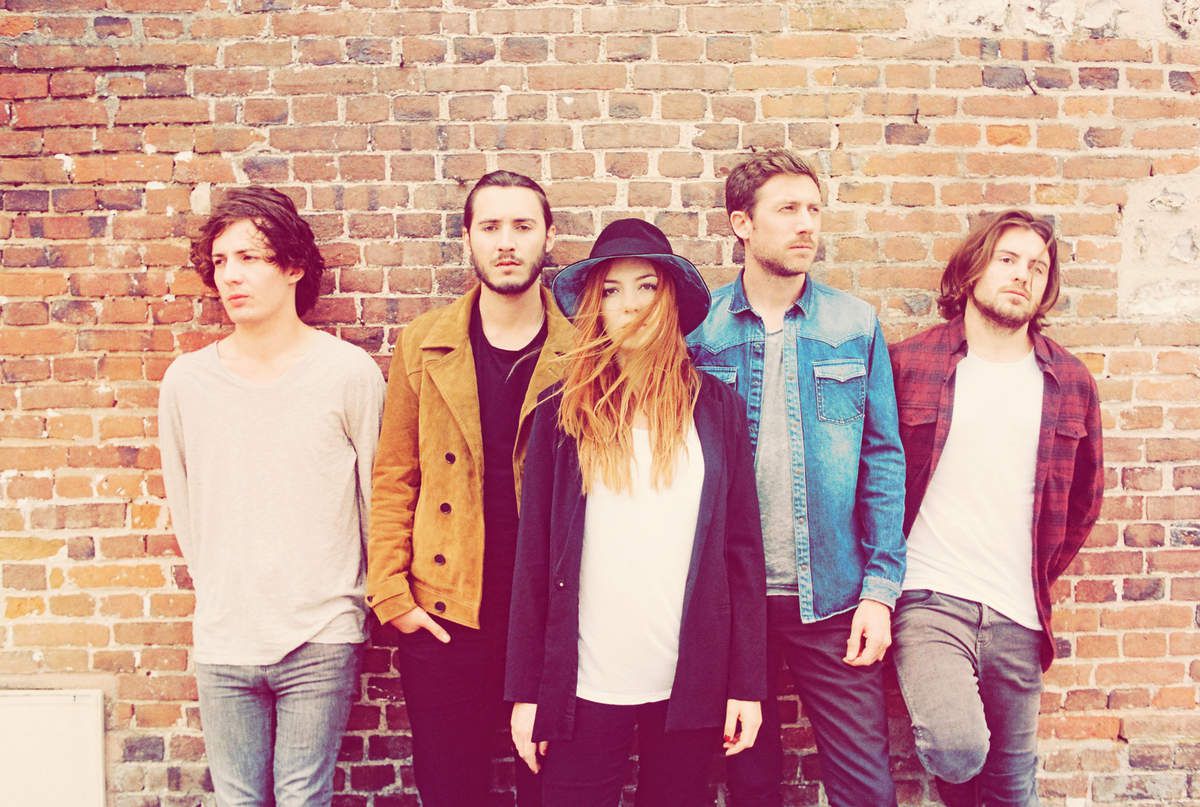 EG : Which artist(s)/band(s) made you wanna become professional musicians?
P : We all have very different influences. Voices like Aretha Franklin and Eva Cassidy were a big influence to me, as well as music from Bruce Springsteen to Arcade Fire. Marc has always been into a lot of metal bands, but then also really into bands like Oasis and The National.
EG : How has been created the band? Were you in other bands before and, if so, in indie/folk bands?
P : Marc, Kilian and I all met at the same music college in London, and then Virgile and Toby were introduced to us through friends. The guys all played in different bands before. Virgile was in a funk band with his brothers, Marc used to be in a metal band back in France, Kilian had been in a few bands in London and Toby had always been writing music and working with singers before we all came together.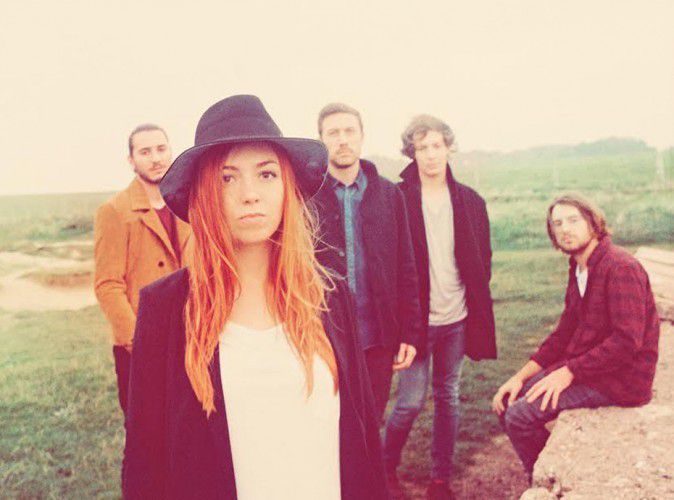 EG : Do you have pretty similar musical backgrounds/influences? Was it hard to agree on your own musical style?
P : Yeah, we all have quite a broad range of music that we listen to, but when it came to our band's music, it wasn't like we all had a sit down and voted for what music we should play. Its just what happened naturally.
EG : How would you define your music in a few words?
P : Positive. Melodic. Raw. Strong. Energetic
EG : Is there a "new" song/artist that you're listening all the time now?
P : An old friend of mine called 'Kassandra' who's an artist from Sweden has just released some new material. She's really cool!
EG : What is you creative process: democracy? Together or alone?
P : Usually the way we work is Marc writes the song, I write the lyrics, then we all come together and everyone puts there personal touches to the songs.
EG : What inspires you to make music?
P : Music has been apart of everyones lives for so long, It's just the natural thing to do at this point.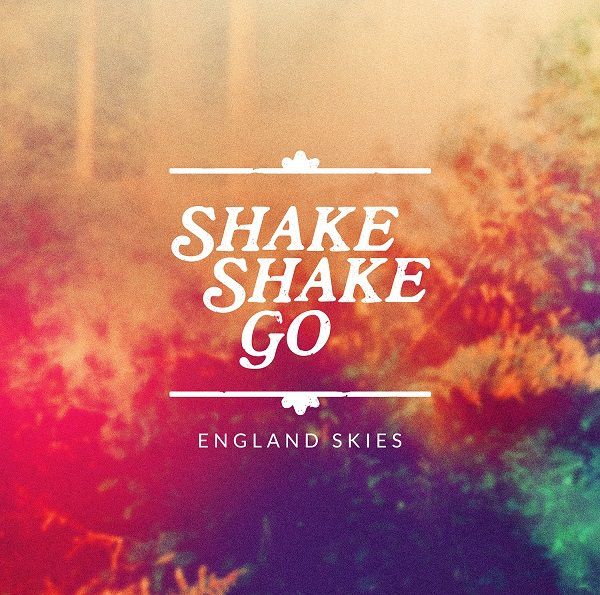 EG : The band has been created in 2012, your 1st single was released in 2014 and your debut EP was launched in March 2015. Why did you choose to wait 2 years?
P : We needed time to develop into a band and explore and find out exactly what our identity is.
EG : The success of the EP came pretty quickly. What was your reaction to all these positive comments? Are you fearing to maybe disappoint your new fans if you choose to change your music style?
P : It's really cool and kind of amazing. When you think that our songs start off as bits of music coming from your little room in a horrible flat share in West London, to being played all across the country, especially in France. It's a really good feeling. I'm not so worried about people's reaction of our music changing, at the moment we've been working on the album which is like a continuation of music from the EP. It's just a natural progression showing all the colours of SSG.
EG : Do you have a favorite song in this EP?
P : Personally for me, it's 'The Lovers Side'. A lot of time was put into the lyrics of this song, It was quite challenging to find the right words to use. But now, I think it's the song I get the most pleasure from listening to.
EG : Do you prefer playing in live or in studio?
P : Playing a gig is the best thing. When theres people we've never met singing along to our songs and cheering, it's surreal.
EG : You'll play soon at the MaMA Festival in Paris. Is there an artist playing there that you really would like to see on stage/to meet/to make a collab with?
P : Yeah Jain is playing the same night as us, I've heard her single and really like it, so I'm looking forward to seeing her play more of her stuff. It should be cool.
EG : Which are your future projects (album, tour, collab, etc)?
P : Our debut album will be coming out early 2016 and then we'll be going on tour. So that's pretty exciting for us.
EG : For the moment, do you focus on the band or do you have other music projects?
P : The band is our focus. We've spent a lot of years getting to the point where we are now, and we're going to give it all we've got.
Many thanks to Poppy and SSG and the MaMA festival (especially Victoria) for this interview !